We all know the ongoing Tasha K and Cardi B lawsuit drama that has got people talking. A lot has happened in the last two years between the two entertainment personalities and we are going to give you an update of whatever has happened so far.
Who Is Tasha K?
Tasha Latasha Transrina Kebe who is widely known as Tasha K is an American entertainment gossip based in Panama City Florida, USA. Tasha K has a Youtube channel named UnwinewithTashaK. Tasha gained popularity recently due to the Tasha K and Cardi B lawsuit. She has since been in the news for dragging American rapper Cardi B in the mud. Continue reading to know the head to tail of the story.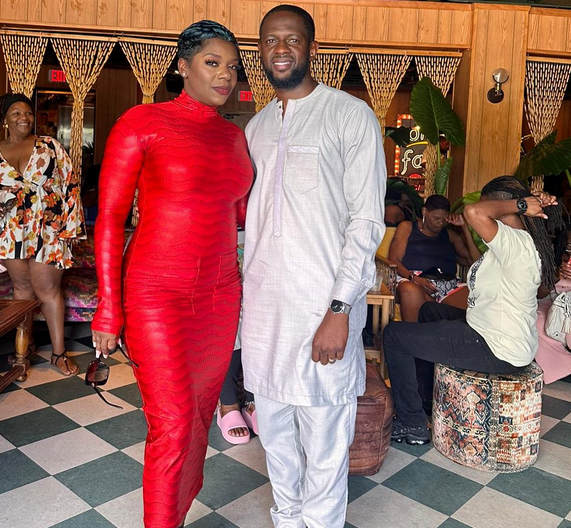 What is the Tasha K and Cardi B Lawsuit about?
In 2019 American Internet personality Tasha K made some hurting and disturbing allegations towards American rapper Cardi B. This issue came to light when the latter went on to her Youtube channel UnwinewithTashaK and other social media spaces to deliberately dent the image of Cardi B. Lawyers of the rapper stated that the doings of Tasha K was a 'malicious campaign' against the rapper and took a decision to go to court.
On a video on which the lawsuit was based on, you could watch Tasha K allegedly accusing Cardi B of engaging in xplicit acts in the past like inserting bottles in her priv ate parts at night clubs, contracting STIs and engaging in socially unaccepted behaviors.
Cardi B lawyers on seeing the series of videos said they tried several occassions for the vlogger to pull down those videos but all to no avail. Hence they had to take it a step further and file a lawsuit because these allegations have caused a lot of damage to the American rapper emotionally.
Courts Proceedings
During the court hearing of the Tasha K and Cardi B lawsuit, Cardi B made it known to the federal court that the videos caused her a lot of damage to the extent of she almost taking her life during that time. 'i felt depressed and defeated that i didn't have the courage to be intimate with my husband' she told the court.
When asked in court about the vlogger's assertions, Cardi emotionally responded: "I felt like only a demon could do that sh*t" before apologizing to the judge for swearing.
She later said bursting into tears that she felt 'she never deserved her kid' making her anxious and fall ill in the process.
How much was awarded to Cardi B?
Upon the court's hearing of the Tasha K and Cardi B lawsuit, the judge awarded Cardi B a total of over $4 million which needs to be paid by Tasha K for all the damages. The break down being $1.25 million in general damages and $250,000 for medical expenses, $1.5 million was later added in punitive damages not forgetting $1.3 million for her attorneys.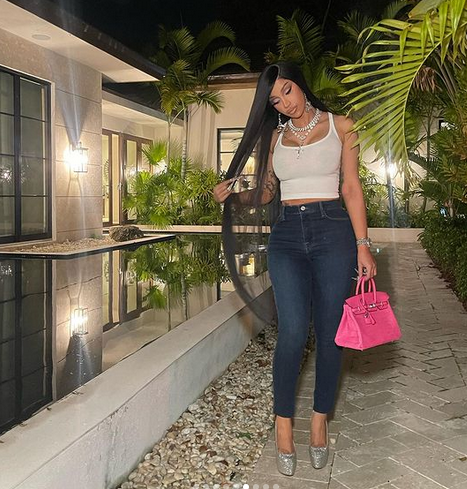 Cardi B's response on the Court's ruling.
After the courts ruling which was in her favour, Cardi B made some statements thanking the judge and her legal team for a smooth and victorious proceedings.
This is what she said;
"After almost four years of repeated libel and slander against me, being able to walk away from this victorious brings me great happiness. I appreciate Judge Ray for conducting a fair and impartial trial. I am grateful for the jury and their careful deliberation over the past two weeks" the first half of the statement reads.
She continues: "I am profoundly grateful for the hard work and support from my legal team. Most importantly, thank you to my family and close friends who held my hand and helped me get the support I needed during this experience".
How Did Tasha K take the Court's ruling?
Tasha on the other hand refuted claims that all she said about the rapper was false and that she stands by her allegations against the rapper and will fight the $4 million lawsuit.
Has Tasha K paid all the money she owes?
As at now the $4 million awarded to Cardi B after the two year legal battle with Tasha K hasn't been paid. Tasha K filed for bankruptcy in May 2023 in an attempt to evade the money she needed to be payed. She stated having less than $60,000 to her name. Upon hearing this the lawyers of Cardi B clapped back and countered the decision in order for the Youtuber to still pay for damages despite being declared bankrupt.
South District of Florida Judge Scott M. Grossman declared that even though declaring bankruptcy allows people who are unable to pay debts owed escape certain type of debts, this doesn't protect them from paying money owed because of 'willful and malicious injury' caused by them to others.
Will Cardi B drop defamation charges against Tasha K?
According to Complex.com Cardi B has hinted in a recent post on social media that she is considering dropping the case against Youtuber Tasha K. The 'WAP' rapper stated that she after thinking things through she is considering not talking to any of her friends or husband Offset, claiming having a conversation with her mum and lawyers is the only option. She also made it clear that she knows people are going to bash her for her decision but she needs to consult her people first.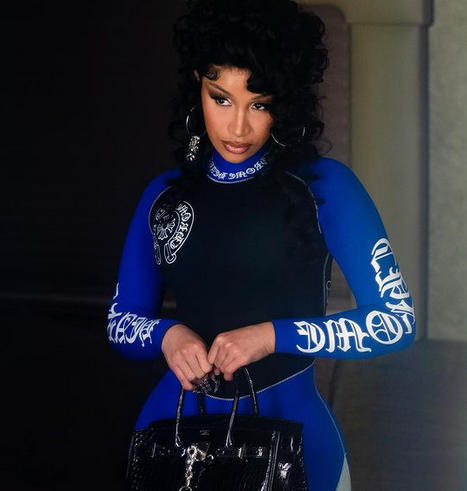 This is what she wrote on social media platform X.
"My friends they always tell me this. They say that I am the toughest, weakest, b—ch. But, my heart is very big, and I'm not gonna make decisions right away about things," Cardi B explained in the audio captured by The Neighborhood Talk.
"I'm not gonna make decisions right away because I got burnt so many times in my life," adding that she didn't want to talk to her friend because "my friends are looking at me like b—ch don't you f—kin ever." She added, "I'm not gonna talk to my husband [Offset] because my husband is calling me a p—sy. And, I'm not gonna talk to my fans because I know that y'all don't play about me. But… I'm going to talk to my mom tomorrow."
Have Tasha K and Cardi B met after the Court's ruling?
It quite unknown if Cardi B and Tasha K have met to talk after aside meeting in court, however Tasha has stated that she has reached out to the rapper concerning the issue. This is something we are certainly looking forward to.
Tasha K's Net Worth
The internet personality who had a net worth of about $3 million before the Tasha K and Cardi B lawsuit now claims she has less than $60,000 to her name after filing for bankruptcy.