How do i appeal for r350 grant? How to appeal for Sassa r350 grant? I'm sure you are here because you have been rejected for after checking your application status for the r350 grant.
The South African Social Security Agency(SASSA) has over some months now had issues pertaining to the Sassa r350 grant. Thousands of applicants have had their applications declined which has mounted a lot of pressure on the agency.
As part of the measures for applicants to regain access to funds, Sassa has made it easy for the public who have had their funds not disbursed to them had a way to appeal.
MUST READ: How To Apply For SRD R350 Grant.
How Do I Appeal For R350 Grant?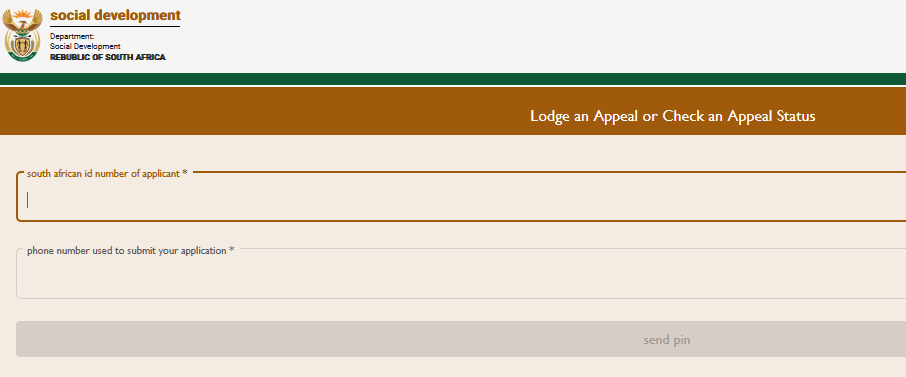 The steps below will guide you on how to make a successful appeal for Sassa R350 Grant;
STEP 1: Visit the Sassa appeal page.
STEP 2: Read the information on the page.
STEP 3: Proceed to click on the green button with the inscription "click here to lodge appeal or check appeal status."
STEP 4: Input your South African ID number in the first space.
STEP 5: Add your phone number used when applying in the second space and click on Send PIN.
STEP 6: After receiving the unique PIN insert it and click on submit.
STEP 7: Select the month you want to appeal for.
STEP 8: After select the reason you want to appeal and click on submit to complete the process.
Quick Note: All applicants will be informed of the result of your appeal within 60-90 days after you have appealed by the Independent Tribunal for Social Assistance Appeal(ITSAA).
RELATED: Check Out Dates For Sassa Payments For 2023-2024.