Antonia Johnson popularly known as Toya Johnson is the ex-wife of famous American hip-hop artist Lil Wayne. The reality TV star rose to stardom when it became known to the world that she once played a role in the rapper's life as a wife and even has a child with him.
These are some of the things we didn't know about Lil Wayne's ex-wife.
Must Read: Who Is Cora Blige? Everything Need To Know About Mary Blige's Mother.
Lil Wayne's Ex-Wife: Meet Antonia Johnson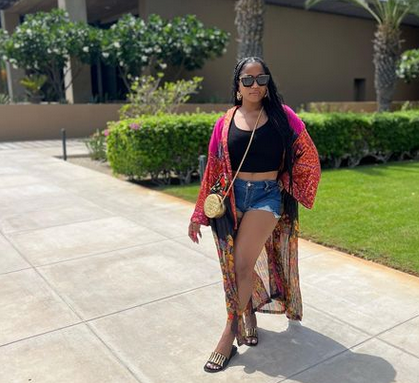 Antonia Johnson is a businesswoman, rapper, reality TV star, an actress and an author. She also happens to be the ex-wife of renowned American hip-hop artist, Dwayne Michael Carter Jr. Toya Johnson as known professionally was born on October 26, 1983 at New Orleans, Louisiana in the United States of America to Walter Andrews and Anita Johnson. She met her lover Weezy at the age of 12 at a corner store in New Orleans Louisiana.
The two had a thing for each other at a time when they were both teenagers. At age 15, she gave birth to their first child, Reginae Carter, that's on 29th November 1998. The Lollipop hit maker was only 16 years old by then and had already joined Cash Money Records.
Lil Wayne later married his childhood and longtime lover Toya at age 22 on the 14th of February 2004. The couple's marriage lasted for only two years. They got divorced in January 2006. The two celebrities have since then been co-parenting their child Reginae. Antonia is by far the only lady the American hip-hop star has married. All his subsequent relationships didn't end in marriage. He has 3 other children with different baby mamas. The mother of Reginae, however moved on to marry again after divorcing her daughter's Dad. In June 2011, she got married to Memphitz Wright. Their marriage hit the rock and landed in a divorce on February 2015. The reality TV personality is currently married to Robert "Red" Rushing an entrepreneur. The couple have a daughter together by name Reign Ryan Rushing.
Read Also: Meet Kenan Thompson's Daughters, Georgia Marie Thompson And Gianna Michelle Thompson.
Antonia Johnson's Career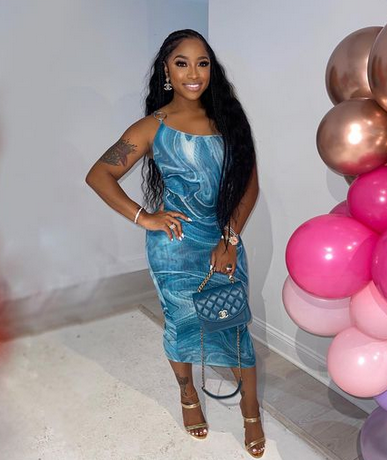 Toya is a businesswoman. She owns a boutique in New Orleans, Louisiana with the name G.A.R.B. She as well is an author and has written books like "Priceless Inspiration", "How to Lose a Husband" and co-authored a book, "You Just Don't Get It" with her daughter Reginae. The celebrity mom has her own publishing company that publishes the books she writes. She featured on the TV show "Tiny and Toya" together with celebrity Tameka Tiny Harris, the wife of American rapper T.I. on BET in 2009. She had her own reality TV show in 2011 called Toya. She has appeared in some top tier reality TV shows like 'My Super Sweet 16 ' and 'Marriage Boot Camp' as well.
Anthony Johnson's Net Worth
Antonia's has an estimated net worth of $4 million as in 2022.
About Lil Wayne
Lil Wayne, born Dwayne Michael Carter Jr. is one of the best hip-hop artiste of all time. He was born on September 27, 1982 at New Orleans in the United States of America. He started his career music at an early age of 12 under Birdman's record label, Cash Money Records and has since then remained in the limelight. The superstar has hit songs that have dominated in the American music industry for quite some time. These are "A Milli", "Got Money and "Lollipop" He's a five time Grammy award winner, an eleven time BET Award winner and a four time Billboard Music Award winner. He has in his life time been nominated 211 times and has won a total of 143 awards. The multiple time Grammy award winner was once married to the reality TV star. Their marriage however ended sadly in 2006, with Tonya's reason being that the hip-hop star hardly spends time with her due to his career in music.