Anna Theodora Chancellor was born on 27 April 1965 at Richmond, London, England. She is a British actress who has received nominations for BAFTA and Olivier Awards. She has born to barrister John Paget Chancellor, eldest son of Sir Christopher Chancellor, and Mary Jolliffe, a daughter of Lord Hylton. The Chancellor family were Scottish gentry who had owned land at Quothquan since 1432. She has Siblings. The siblings of Anna Chancellor are Edward Chancellor, Katherine Sylvia Chancellor and Isabel Rose Chancellor.
Read also: Anna Chancellor's parents: Meet John Chancellor and Mary Alice Jolliffe

Who are Anna Chancellor's siblings?
Edward Chancellor is a British born historian born on December 1962. He was born in Richmond, in London, England.
He is a finance journalist, and a former investment strategist. In 2016, the Financial Analysts Journal called him "one of the great financial writers of our era", and in 2022, Fortune called him "one of the greatest financial historians alive". He graduated from Trinity College, Cambridge with first class honors in Modern History, and later from St Antony's College, Oxford with a Masters of Philosophy in Modern History.
Edward Chancellor is the author of "Devil Take the Hindmost", Crunch-Time for Credit and The Price of Time.
Katherine Sylvia Anthony Chancellor is the second sibling of Anna Chancellor. She was born in 1961 making her 62 years old presently. Her parents are Mary Jolliffe and John Paget Chancellor. Katherine is married to Mr. Self and the couple together have given birth to two children, Alexis Samuel Self and Madelaine Jessamy S. Self. There are no further details known about Katherine.
Isabel Rose Chancellor is a sister of the actress Anna Chancellor. Her parents are John Chancellor and Mary Alice Jolliffe. She is married to John Joseph Boothby since 1982. She has three children, Dolores Ann Boothby, Roland Arthur Boothby and Francis George Boothby. Her grandparents are Christopher Chancellor, William Jolliffe, 4th Baron Hylton, Sylvia Mary Paget.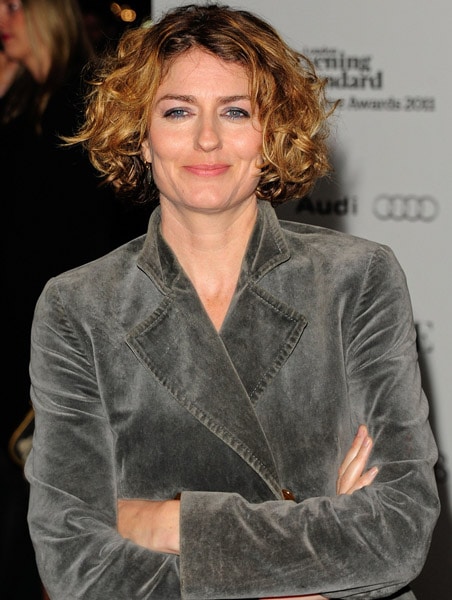 Must read: Anna Chancellor's children: Meet Poppy Chancellor