Alysha Behague is the English Premier League Club Chelsea Forward, Pierre Emerick Aubameyang's wife. The celebrity's wife aged 36 was born on August 26 1986 at Lille France to her french parents, Jason Behague and Hima Behague. The mother of two was however raised in Senegal even though she still remains a french. She spent her childhood years in Senegal and schooled at Lycée Gaston Berger. She has a twin sister called Candice Behague.
Alysha is known to love living a flashy lifestyle and flaunting her wealth on her Instagram platform. Through her posts on her page, it is obvious she spends more time with her husband and children. She uses the Instagram handle @alysha_aubame and has over 100K followers.
The public figure has been with her celebrity husband for more than a decade, starting from the time they dated till now. The actual date they married is not known since it was kept private. The couple have two children, Curtys aged 11, born on August 13 2011 and Pierre aged 6, born on August 3 2016.
Must Read: Pierre-Emerick Aubameyang: Biography, Wife, Children, Siblings and Net Worth.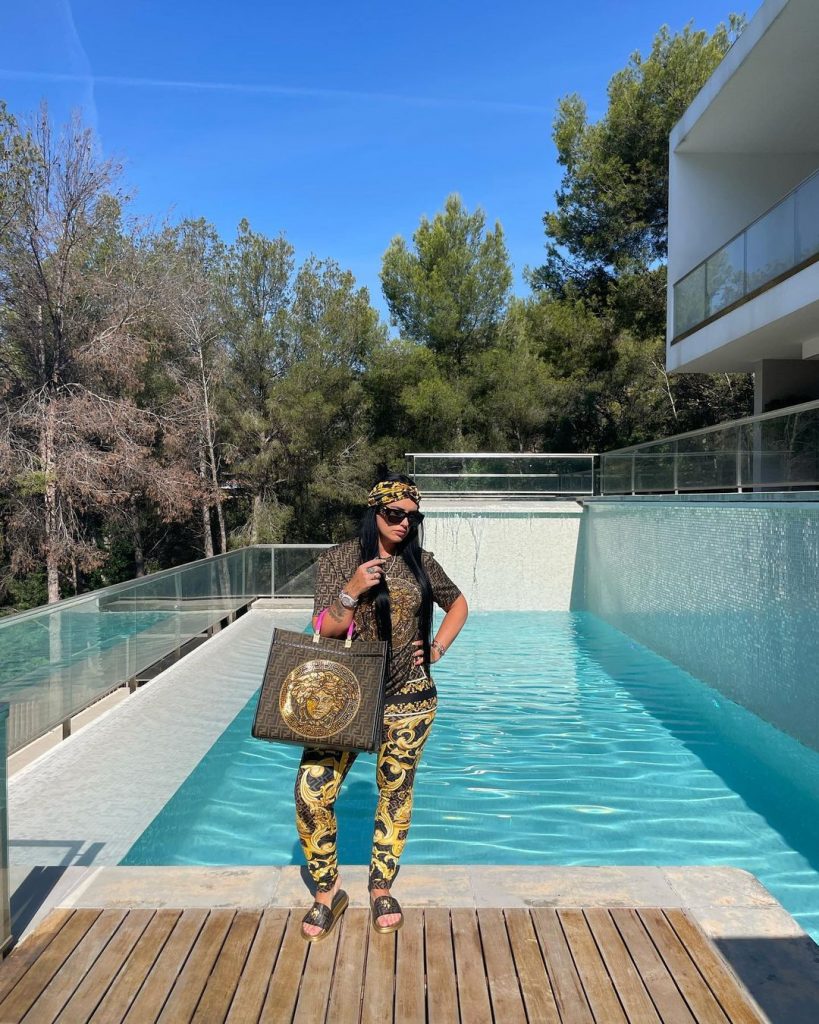 The family travel and stay together whenever the superstar footballer moves from one team to another.
The fashionista has an estimated net worth of $2.5 million USD.
Read Also: Aubameyang Brothers: Meet Willy And Catilina Aubameyang.
The celebrity wife became popular after coming into the life of the renowned Chelsea Forward, Pierre Emerick Aubameyang's life. Aubameyang has put up an outstanding performance from his play in top notch clubs like AC Milan and Arsenal. He currently plays for Chelsea. The former Garbonese football player has paid his dues well for the Gabon national team and has set a good record of being the all time top goal scorer for the national team.