The three year old American celebrity kid Kaavia James also known as 'Shady Baby' is currently in Ghana. She was seen on Monday, 31st October 2022 at the Kotoka International Airport with her superstar parents Gabrielle Union and Dwayne Wade.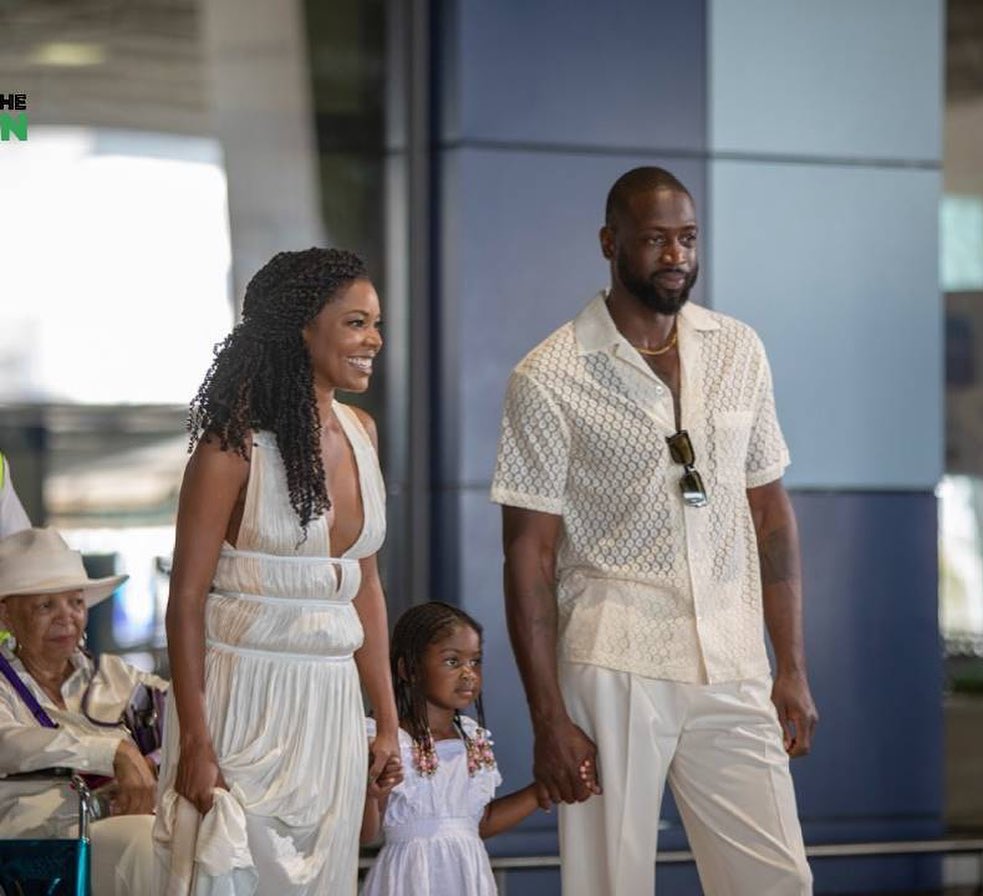 Kaavia has been famous since her birth in 2018 for her facial expression photos used as memes by lots of netizens. Her visit has caused her Ghanaian fans to be excited as some can't wait to see her.
Must Read: All You Have To Know About Gabrielle Union And Her Visit To Ghana.
As part of her family's tour around the world known as #wadeworldtour22, the celebrity family have already visited Zanzibar. Ghana is their second destination. They were welcomed warmly on their arrival at the Airport by the Ghana cultural troupe with acrobatics display, dancing and drumming.
Kaavia is the celebrity child of three time NBA champion, Dwayne Wade and elite Hollywood actress, Gabrielle Union who has starred in top tier movies like Love And Basketball, Deliver Us From Eva and Daddy's Little Girls.