Pablo Schreiber is a Canadian-American actor who is well known for his awesome stage works. He is also known for his portrayal of Nick Sobotka on The Wire. He has received quite a number of award nominations. Pablo was married to a yoga instructor but the pair separated after about 7years of marriage. They had two sons together.

Meet Timoteo and Dante Schreiber
The sons of Pablo and Jessica are Timoteo Schreiber and Dante Schreiber.
Timoteo Schreiber is the first born son Pablo Schreiber. He was born on Born on October 20, 2009, in Catskills Mountain, Southern New York, the United States of America. As of now he is 14years old. Timoteo belongs to a mixed ethnic background. On his father's side, he is of German and English ancestry and on his mother's side, he is of Cuban descent.
Timoteo is said to have graduated from middle school in June 2022 according to an Instagram post from his mother on her official page. It can then be assumed that he in high school now. Timoteo stands at a height of 5ft 3inches tall.
Read also; Who is Pablo Schreiber? All about the Candy movie cast
Dante Schreiber is the second son of Pablo and Jessica. He was born 3years after the birth of their first son, on February 19, 2012. Dante is currently 11years. Dante is rumored to be in middle school currently but the details of the school has been kept off the media space for private reasons by his parents. Dante's parents separated in his early childhood.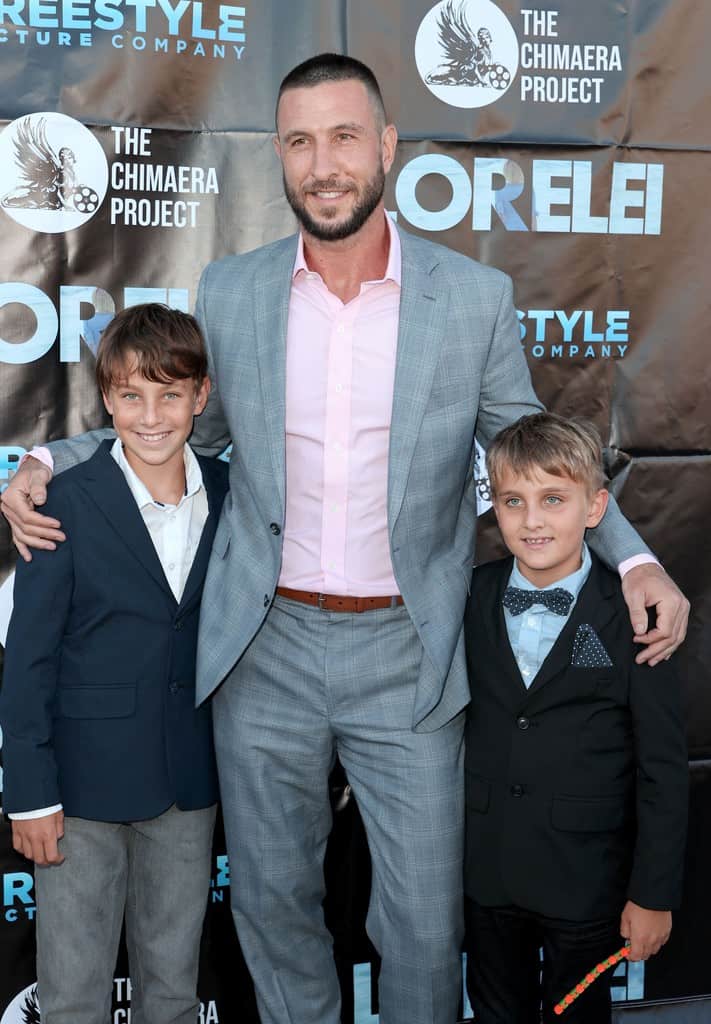 Who is the mother of Pablo Schreiber children
The mother of the sons of Pablo is Jessica Monty. Jessica Monty is a health counselor, yoga and fitness instructor who was born in Miami in the United States of America he has a Cuban ethnicity background. She was born in 1980. Jessica graduated from the Natural Gourmet Institute.
Must read; Meet Jessica Monty, the ex-wife of Pablo Schreiber.